(BPT) – Over the last three years, homeowners have developed a renewed interest in home improvement projects. In fact, according to the Joint Center for Housing Studies of Harvard University (JCHS), home improvement project spending increased from $328 billion in 2019 to $472 billion in 2022, with an estimated spending of $485 billion for 2023. Fall is the perfect time to focus on home improvement and maintenance projects, so here are six tips to help give your home a refresh before winter hits.
Repair Concrete Cracks: Cracks found in concrete driveways, patios or walkways not only diminish their appearance but can also escalate into significant issues that demand considerable time and money for repairs if left unattended. Fortunately, there's a silver lining: when you detect cracks in their early stages, minor concrete damage can be conveniently repaired with little effort. A DIY-friendly option is DAP Concrete Crack Filler, a one-of-a-kind, water-activated dry powder that creates a seamless repair easily.
Exterior Painting: Fall offers ideal conditions for exterior painting because the cooler temperatures and lower humidity levels allow paint to adhere better and dry more evenly. This is an excellent opportunity to refresh your home's appearance and protect it from the elements. If you plan on DIYing your exterior paint, start by inspecting the exterior for any damaged or peeling paint. Scrape off loose paint and sand the surface, then apply a high-quality exterior primer to ensure good paint adhesion. Choose a paint color that complements your home's style and apply it in even, smooth strokes. Make sure you allow sufficient drying time between coats and protect the paint from rain during the curing process!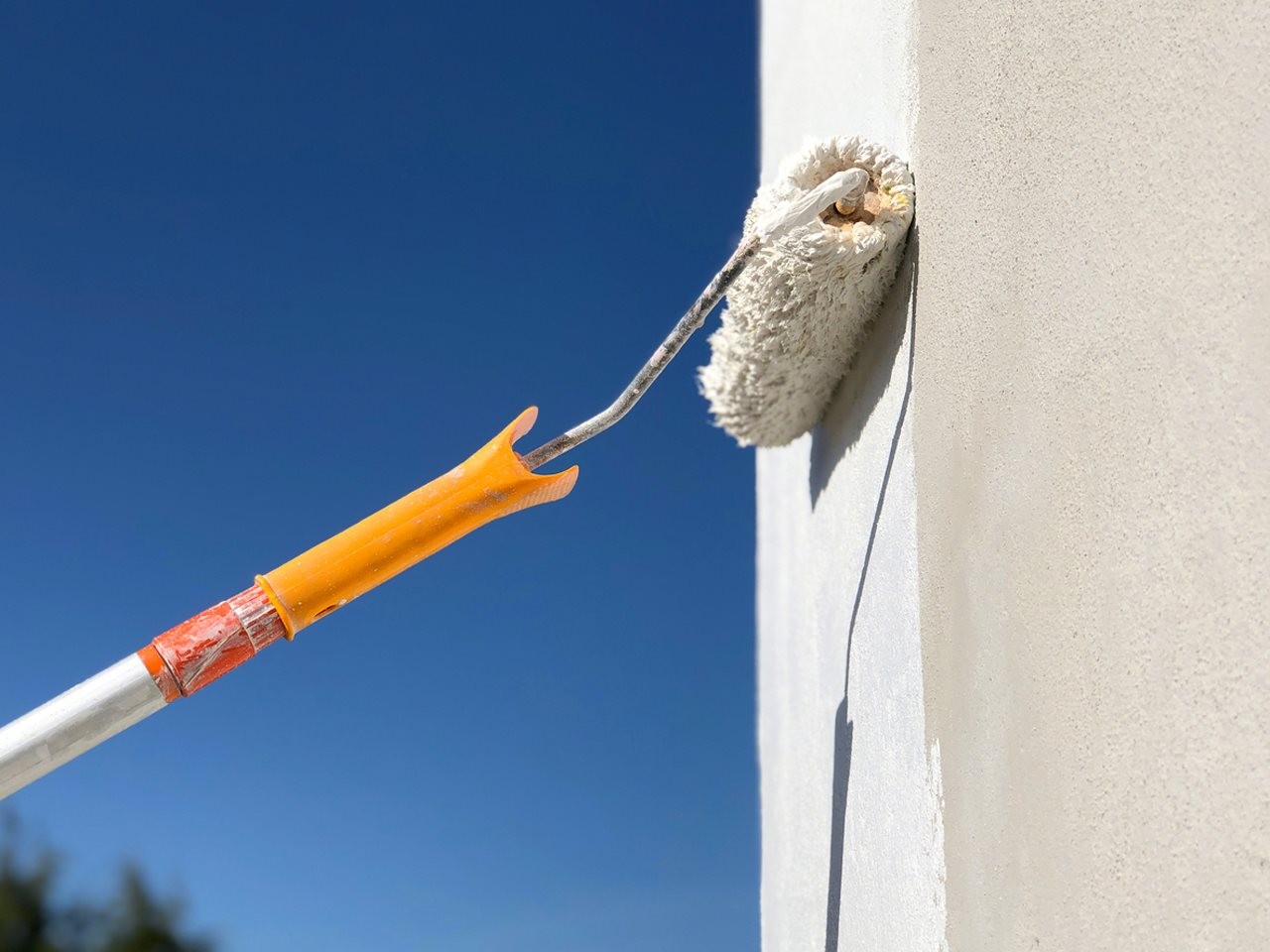 Weatherproofing Windows and Doors: As temperatures drop in the fall, it's important to seal any gaps or cracks around your windows and doors to prevent drafts and conserve energy. Proper weatherproofing can help keep your home comfortable and reduce heating costs. When re-sealing exterior windows, doors, siding and trim, opt for a high-performance sealant designed specifically to withstand the elements without cracking, deteriorating or losing its adhesive properties over time. An excellent choice is DAP's AMP Window, Door, Siding & Trim, an advanced hybrid sealant engineered for exterior applications. This sealant excels in enduring various weather conditions, offering outstanding durability and flexibility, and is available in both white and crystal-clear options.
Roof Inspection and Repair: Before the winter season arrives, it's crucial to inspect your roof for any damage, leaks or missing shingles. Addressing roof issues in the fall can prevent more significant problems during the colder, wetter months. You can choose to access the roof yourself or hire a professional for a thorough inspection. If you choose to DIY, look for signs of damage, such as cracked or missing shingles, damaged flashing or deteriorated sealant. Clear any debris, such as leaves or branches, from the roof surface and gutters and repair any damaged or missing shingles and reseal flashing and vents as needed. Regular roof inspections can extend the life of your roof and prevent costly water damage to your home's interior.
Add or Repair Texture: The recent revival of textured walls and ceilings is the perfect trend to elevate your space. Whether adding or repairing wall texture in your home, DAP's line of 2in1 Wall and Ceiling Spray Texture includes Orange Peel, Knockdown and Popcorn textures and are an ideal choice for both pros and DIYers tackling texture. Featuring Aim Tech technology, the aerosol can offers a patent-pending 60-degree adjustable nozzle to easily cover vertical, overhead and hard-to-reach areas. Additionally, the nozzle offers the options of fine, medium or heavy level of texture when sprayed.
Gutter Cleaning and Maintenance: During the fall, leaves, twigs and debris can accumulate in your gutters, which can lead to clogs and water overflow. To prevent potential water damage to your home's foundation and roof, it's essential to clean your gutters. While you're up there, don't forget to check the downspouts for blockages, and clear them if needed. To make gutter maintenance easier, consider installing gutter guards or screens to reduce the frequency of cleaning and minimize debris buildup.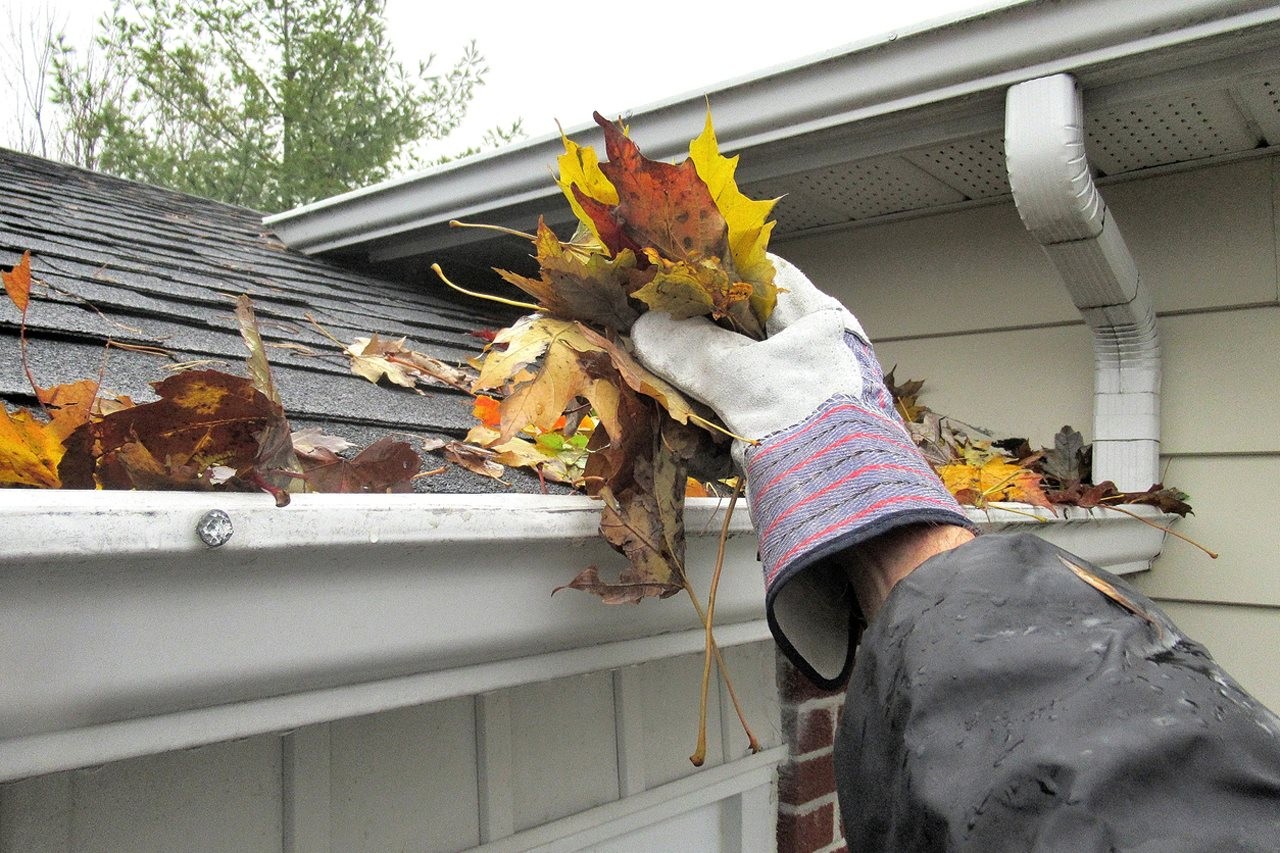 By completing these six fall home improvement projects, you can enhance the appearance, efficiency and protection of your home as you prepare it for the autumn and winter seasons. For more home improvement tips, visit DAP.com.