Sponsored by Nido Early School
A lot of research suggests that the aesthethics of a child's everyday environment, while of course not the be all and end all, really can influence their wellbeing.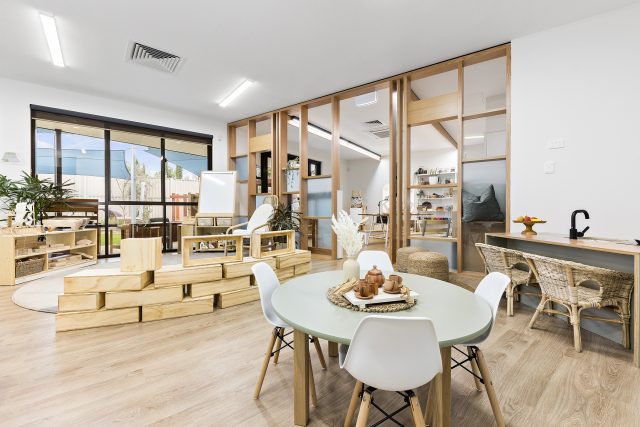 Nido (it's Italian for nest) Early Schools are great believers in this and design their early childhood and care settings Australia wide in a calming style.
"Environmental aesthetics are important to children's learning and wellbeing the same way that they are important to adults' learning and wellbeing," says Nadia Wilson-Ali, Director Education and Quality. "The way in which an environment looks and feels affects how children think, interact, and behave. Research tells us that by paying close attention to the aesthetics of the environment we are maximising children's ability to create, engage in critical thinking, collaborate and problem solve."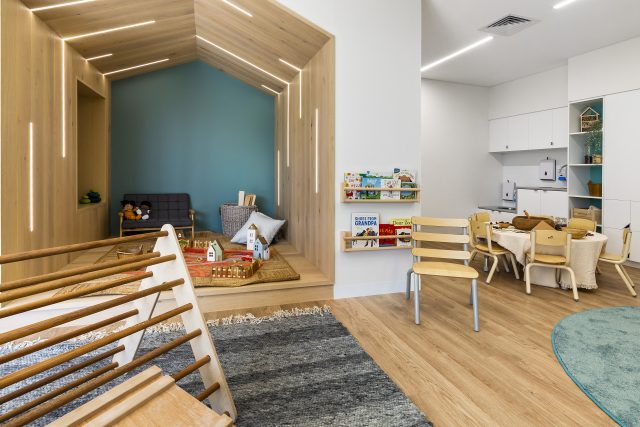 Nido Early School take inspiration from the Reggio Emilia philosophy and they're committed to helping every child create, explore and discover. "We continually reflect on each of our environments to ensure we are aligned with what the needs are for our children and teachers," says Amanda Mawer, New Service Director. "First impressions definitely matter to families, however it is not the only reason why they choose a Nido service. There are many factors like engagement with our teachers, service philosophy, location and at Nido, we strive to ensure we are offering all of those, not just beautiful physical environments."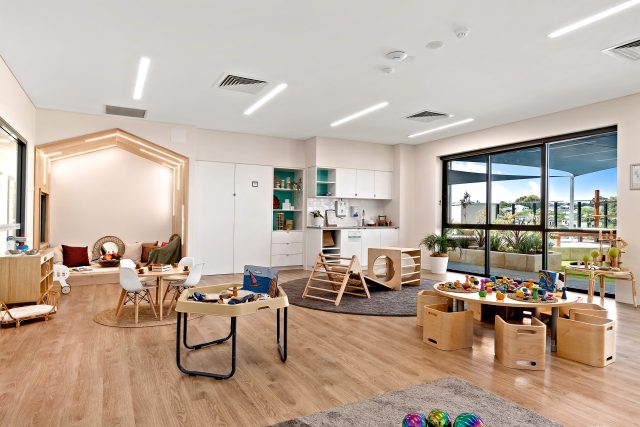 Nadia says: "Aesthetically pleasing environments should incorporate colour rather than simply being neutral. But the colours that are incorporated should be intentional and purposeful and not distract children from the focus of their learning." She adds: "Placing competing bright colours into the environment can cause children to experience sensory overload which will result in them missing out on valuable learning and play."
Nido have seen first hand how children interact in an environment that is calm and clutter free. "There is a clear connection between calm environments and the mental health and wellbeing of both our children and teachers. What we have observed is that calm learning environments help children relax, which in turn promotes deep learning and thinking," says Nadia.
Amanda goes so far as to say the environment acts like a third teacher, which is a core principle of the Reggio Emilia approach. "There are many learning opportunities outside – caring for the outdoor environment, courageous play, STEM, etc. We work with a landscape architect as they're subject matter experts and the people we use specialise in designing spaces for children. They help to challenge our thinking through the designs they present to us."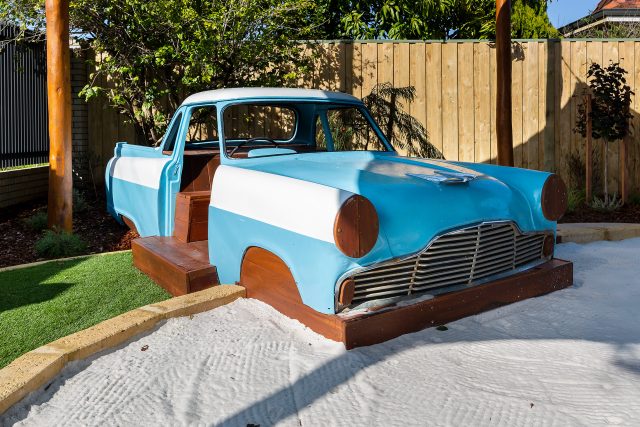 Nadia says: "Outdoor learning environments are very important contributors to children's learning, development and wellbeing. Having access to natural materials such as plants, stones, water, sand and bark introduces children to the world around them and benefits them both physically and mentally. Incorporating beneficial risk into outdoor learning environments supports children in understanding how to assess risk and enhances their growth and development."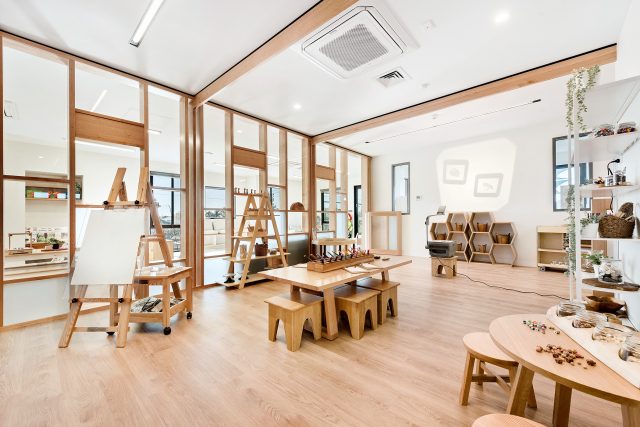 Teachers love the look of Nido's centres too. "We do get a lot of comments when teachers enter the spaces for the first time," Amanda says. "We want to create a service where they are happy to come to work every day, it's functional and supports them. We provide the opportunity for feedback from our team so they we can continue to evolve the design for future Nidos."
Working towards sustainability has also been incorporated into Nido's interior and exterior design, with solar power, grey water tanks, rain gardens, moving away from gas ovens, cooktops and hot water to electric, and using LED lighting. "It is a constant evolution in the design," says Amanda. "Something new is always hitting the market that we investigate to ensure we are always working towards our sustainability goals."