8/23/23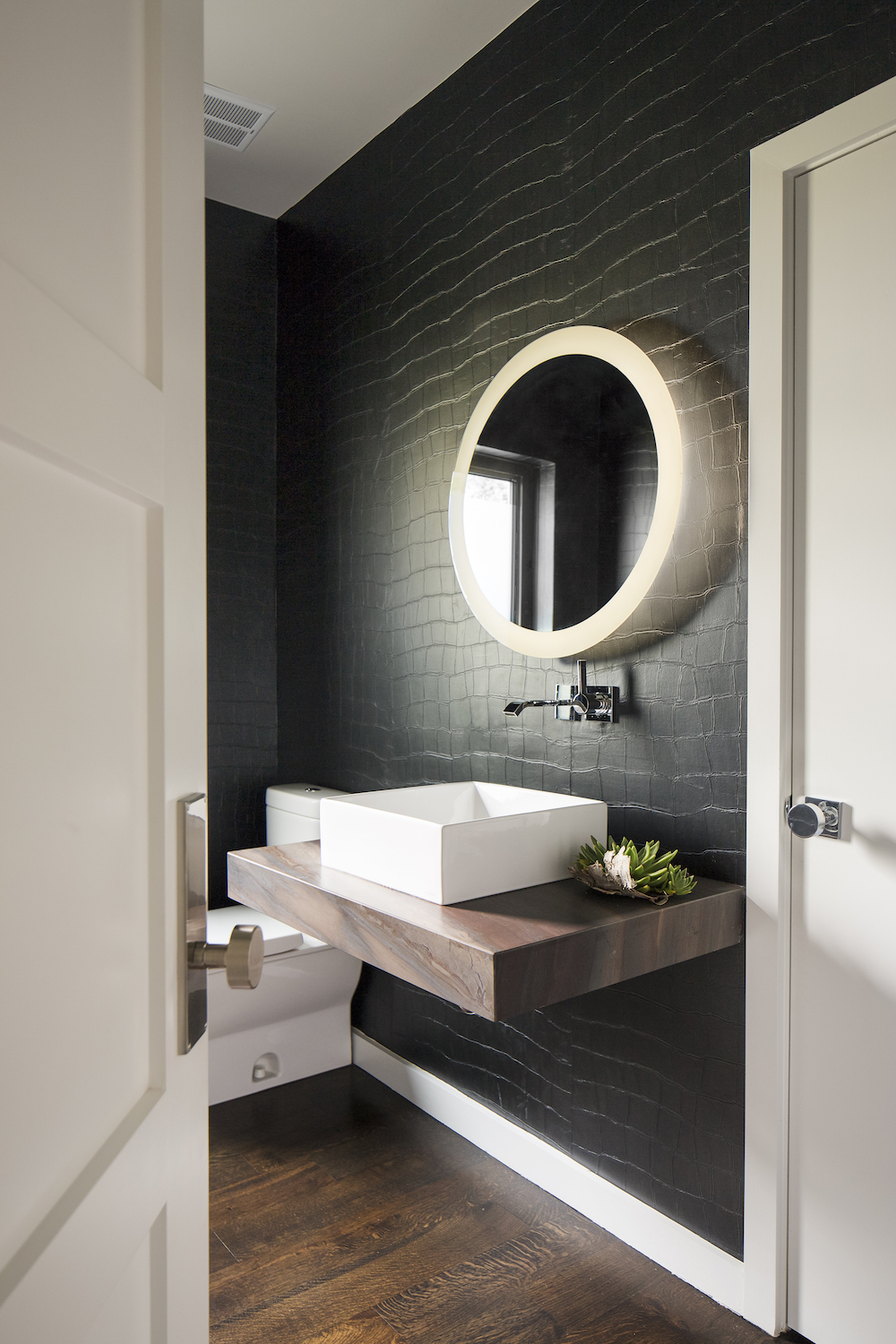 The color trend predictions are already beginning for 2024, and once again Pulp is ahead of the curve. Behr Paints just announced that its Color of the Year will be Cracked Pepper, a soft black that the company says is all about confidence. Black is a bold color choice for the home, and one that we've been using for a while now. If you're considering black in your home, here are some ideas for using this confident color!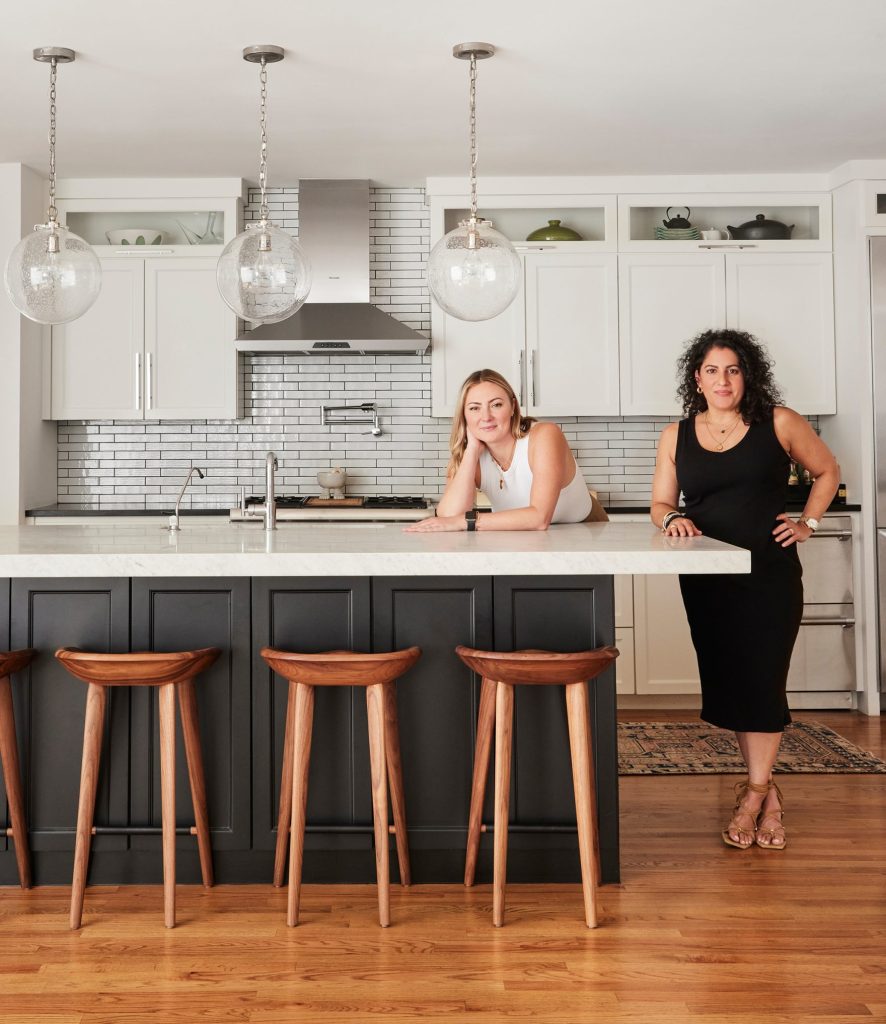 1. Accent Color
One way to ease into using a bolder color in your home is to make it more of an accent or complementary color. In the kitchen we designed above, the black on the island grounds this gorgeous space and gives it a lot of visual interest. It's a great way to showcase an edgy color without making a huge commitment.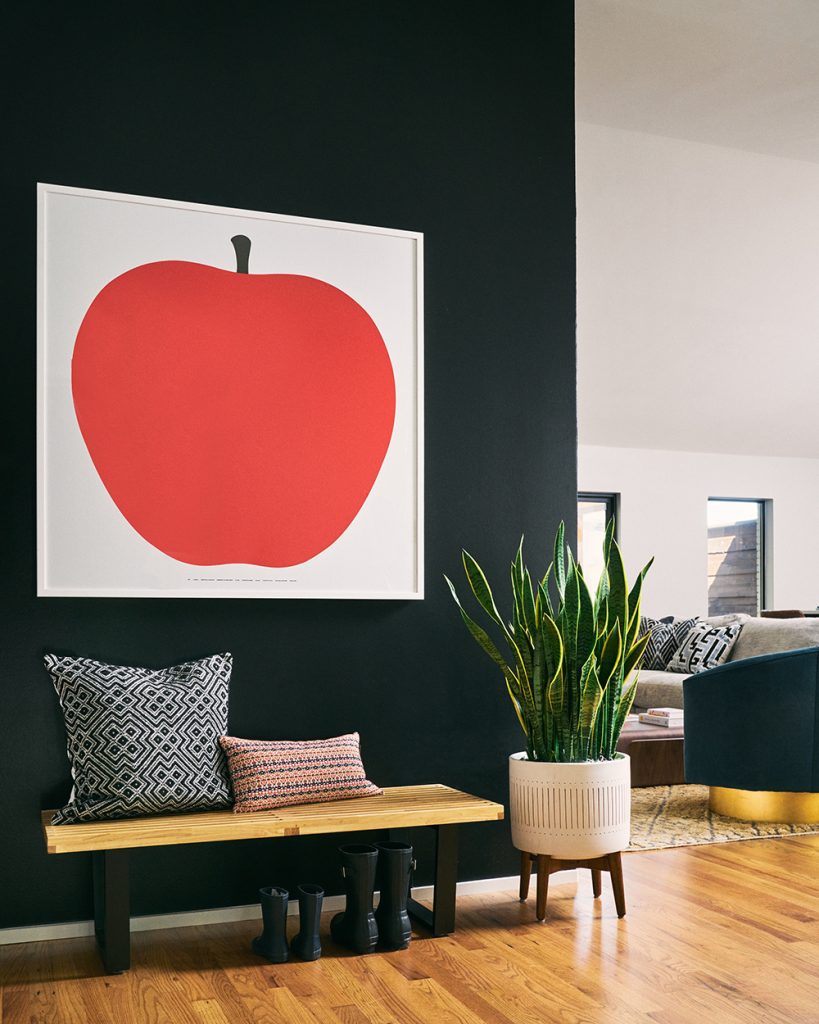 2. Set the Background
Another great way to test out black in your interiors is with a feature wall, like the one we created in a midcentury modern Dallas home. It created the perfect backdrop for the fabulous modern art, and sets a great tone in the entry. Also, paint is not expensive, so if you aren't ready to make a big commitment then this is a great way to test the color palette.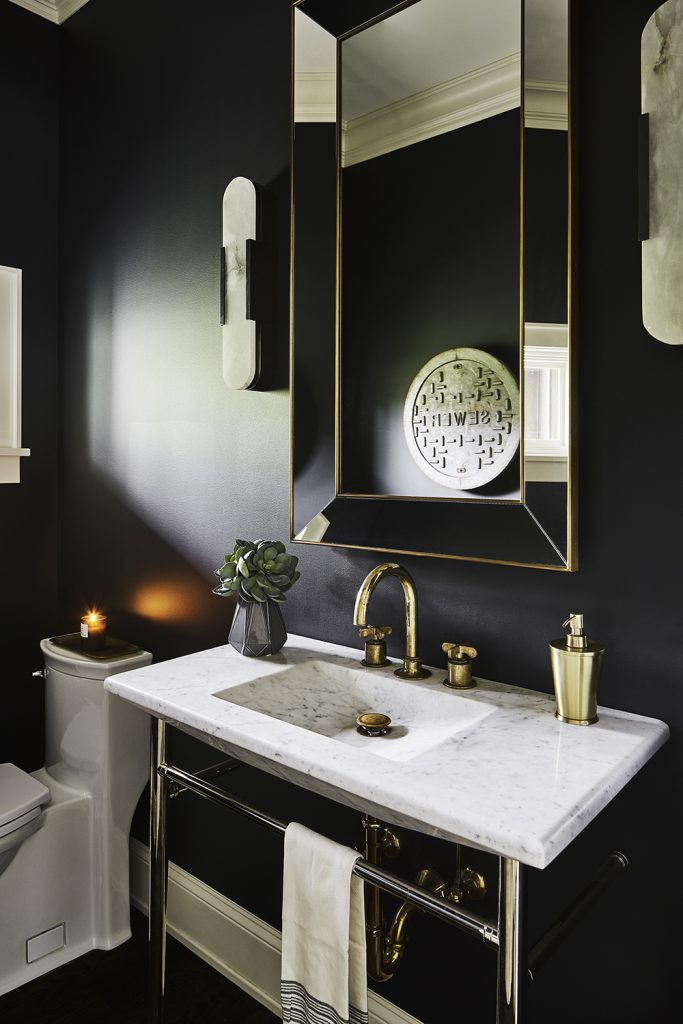 3. Think Small
A small space like a powder room is the perfect place to try any bold decor ideas! Black becomes almost cozy in a room of this size, and is a great counterpoint to the fixtures like sinks and toilets. It's also a fabulous wow moment for your guests.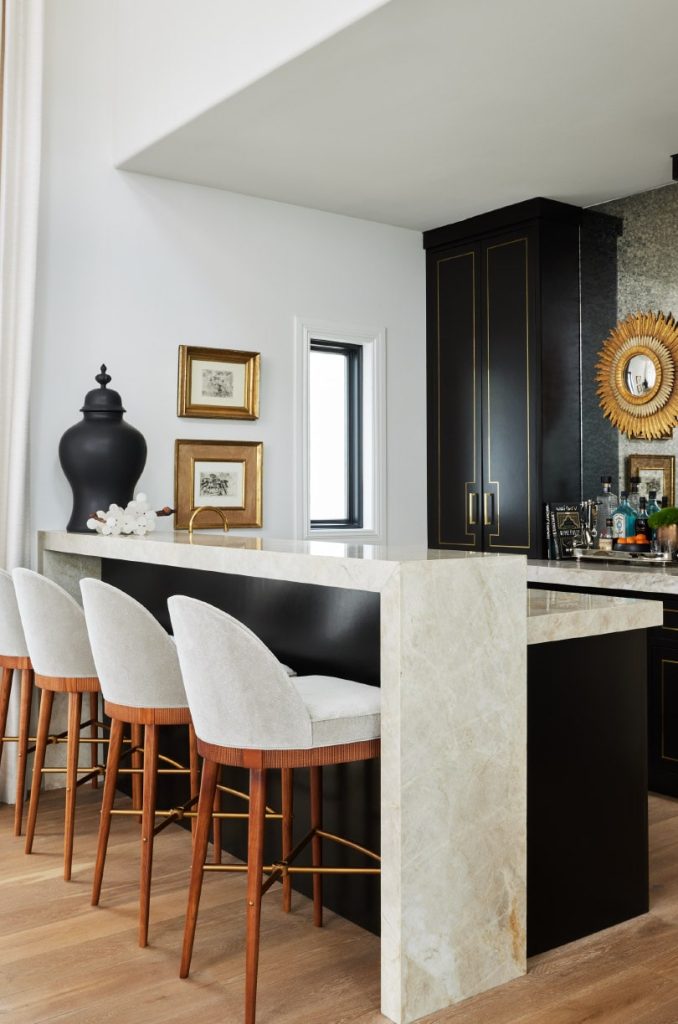 4. Entertain the Idea
Speaking of guests, black is a great centering color for an entertaining space, like the bar we created in our Laredo project above. We used brass tones to add a touch of glam to the black, which is almost like our version of an interior LBD! Note the brass inlays on the cabinet doors.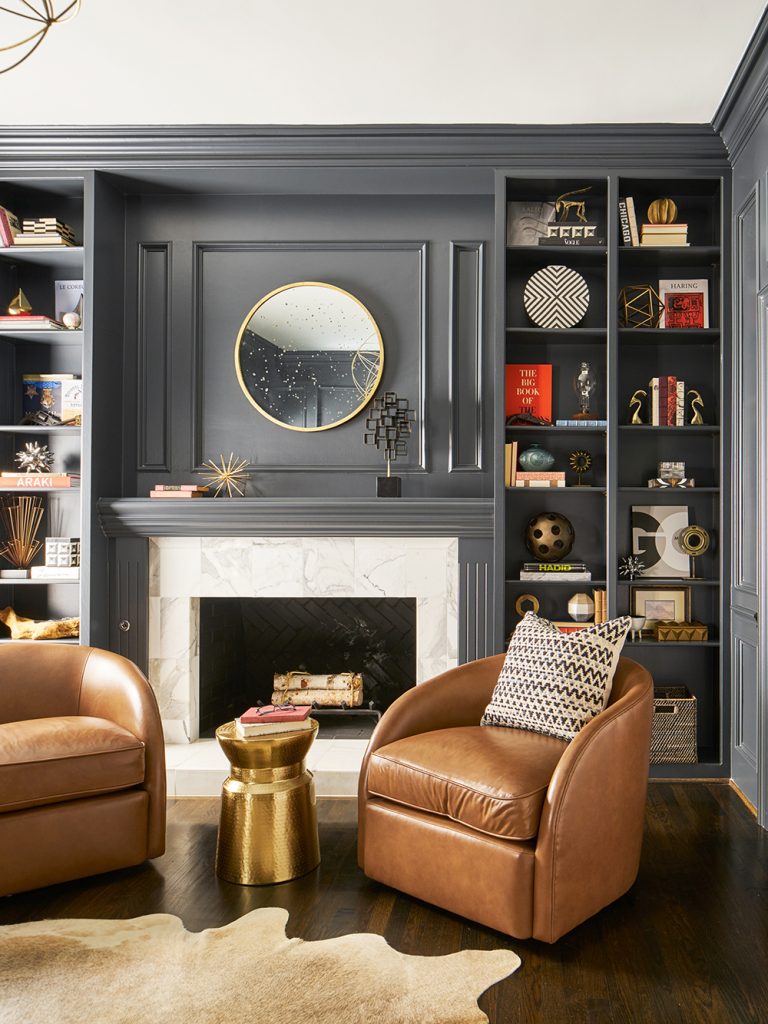 5. Make a Bold Statement
If you're feeling really bold, you can drench the room in black like we did in the home office above. Note that when the natural light from the windows hits the color, it actually softens the look. And in the evening, the color makes it cozy by the fireplace. And remember, it's just paint, so don't let fear keep you from trying something unexpected!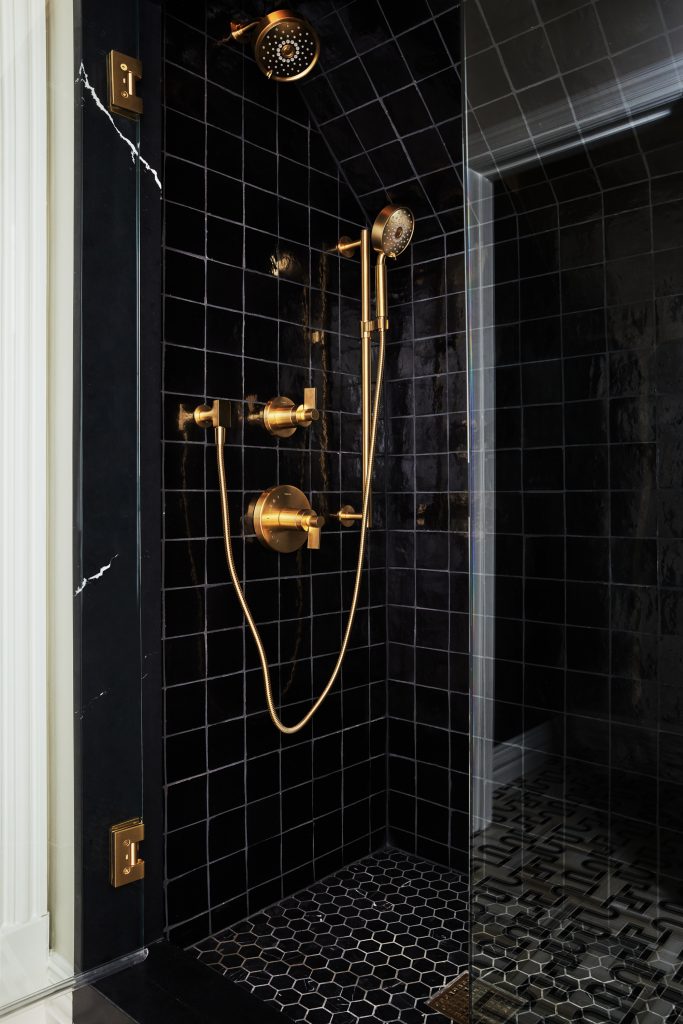 6. Commit to the Color
If you're ready to really commit to the drama, consider using black tile and stone to craft an amazingly unique look. In the bathroom we designed above, we fearlessly pushed the boundaries for a one-of-a-kind shower. The brass tones add glamour to this dark and dramatic look.
What do you think of black in the home? Are you ready to go bold with your interiors? Give our team a call and we'll help you create a personal and stunning home!
Credits