The experience and ambience experienced by you, your family members, and indeed, any visitors to your home, begins as soon as you enter the property, and this is why the ground floor of the house is, arguably, considerably more important when it comes to interior design than the upper floors.
That being said, here are five modern trends for downstairs designs that are both fashionable right now and indeed are set to continue that way for the foreseeable future. 
1. Freestanding Kitchen Islands
Spend an hour or so wandering around your local furniture showroom and you'll undoubtedly notice a plethora of freestanding kitchen islands, all in different materials and of various shapes and sizes. 
Freestanding kitchen islands increase the surface area that you have available for cooking, baking, and food preparation, as well as providing an additional dining space too and are one of the hottest interior design trends for the kitchen right now. 
2. Sophisticated Flooring Styles 
If you're looking for a stylish and sophisticated downstairs design that will provide bucketloads of aesthetic impact, then look no further than mystonefloor.com, who specialise in stunning natural stone designs that are perfect for the hallway, kitchen, living room, and even the cloakroom. 
Aside from the fact that that stone flooring would be an on-trend design choice, there are a wide range of fantastic benefits, which include:
Each tile is entirely unique
Its strength and durability are unrivalled
It's a sustainable and eco-friendly choice
It can add value to the property
It's easy to maintain and very hygienic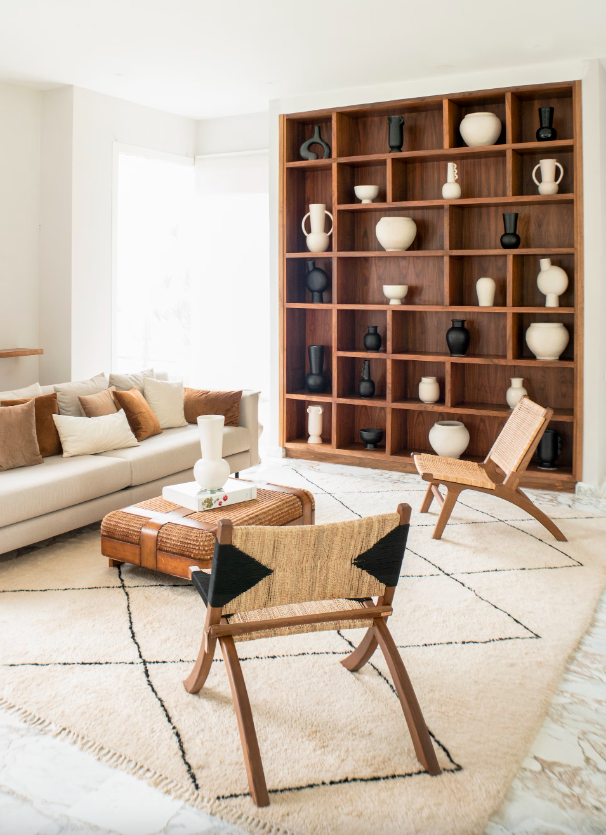 3. Rich & Muted Paintwork
Another trending interior design style for the ground floor of the smallest home or the largest building is a move towards rich and muted paint colours. 
Gone are the baby pinks and bright fuchsia of last season, it's now all about plush velvet chairs with a burgundy covering, mustard feature accents in the living room, and sage green walls in the hallway. 
Just one of the many benefits in adhering to this particular colour trend is that such colours, shades, and tones evoke a feeling of warmth and cosiness throughout the home.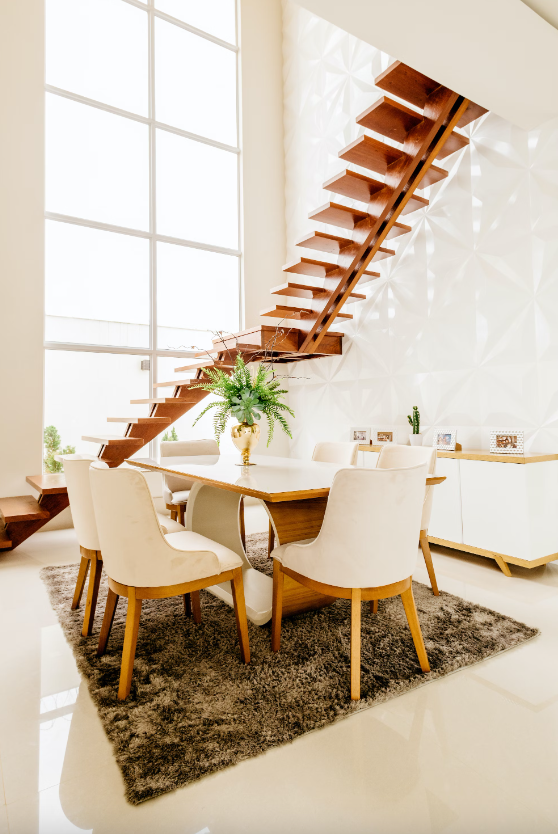 4. Upcycled Furniture 
Following this next home design trend is as easy as taking a look in your garage or garden shed for an old table or broken chair that, with a small amount of elbow grease and a large amount of love, you can turn into a statement piece that's perfect for the entrance to the dining room. 
Upcycling is a current trend, but due to the move towards a more sustainable outlook, both in the minds of high-street and high-end interior designers alike, it's set to remain this way for the foreseeable future. 
5. Showcased Personal Collections 
The fifth and final fashionable trend for the downstairs of homes this year is to showcase your own personal style and passions by displaying any collections you may have. 
From China cats, to intricate, handmade wooden items from your various trips to different African countries, nothing says personality through style than showing off the things that you hold dear.