The dining room is an important space dedicated to home entertainment and enjoying homemade meals with family and friends. The lighting in this room helps set an inviting ambiance and also impacts the overall design. 
A stylish fixture that matches the interior style will anchor the dining table, fostering a pleasant environment for entertaining. This post highlights some expert insights and practical tips to help you choose the perfect dining room lighting.
Pick the right size
Style isn't the only consideration when choosing your lighting. The size determines whether the fixture will fit perfectly or stand out oddly. According to a general rule of thumb, the lighting fixture should be one-third of the table's width to look proportional.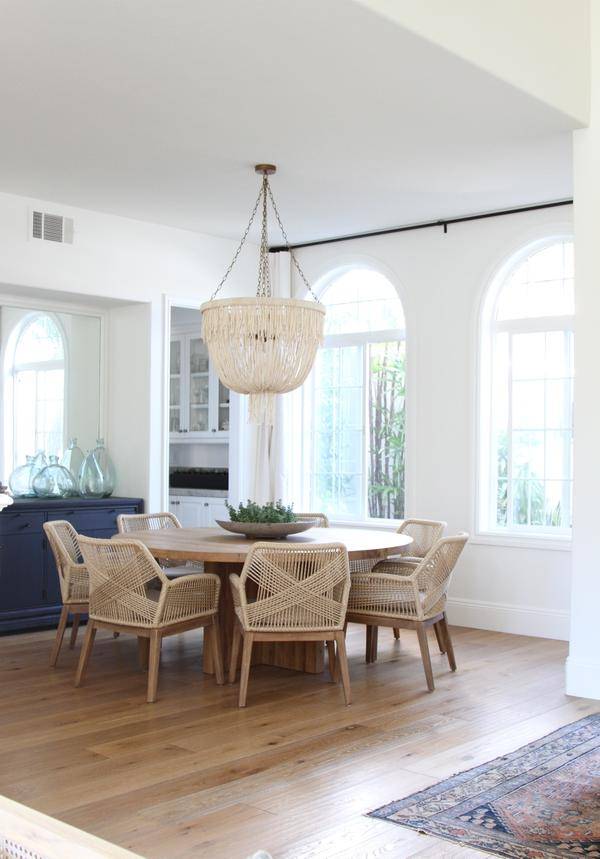 Placement
Should the lighting fixture take a central position in a room? The placement depends on the dining table's location. 
A statement light fixture should be centered above the table, no matter where it is located in the room. This emphasizes the dining area and creates an intentional setting, and also helps divide an open-space area into zones. 
Place low-hanging fixtures at least 36 inches above the table to avoid contact with the centerpiece. This is a comfortable height that allows everyone seated at the table to see each other and interact. However, this depends on your space, so double-check before the installation.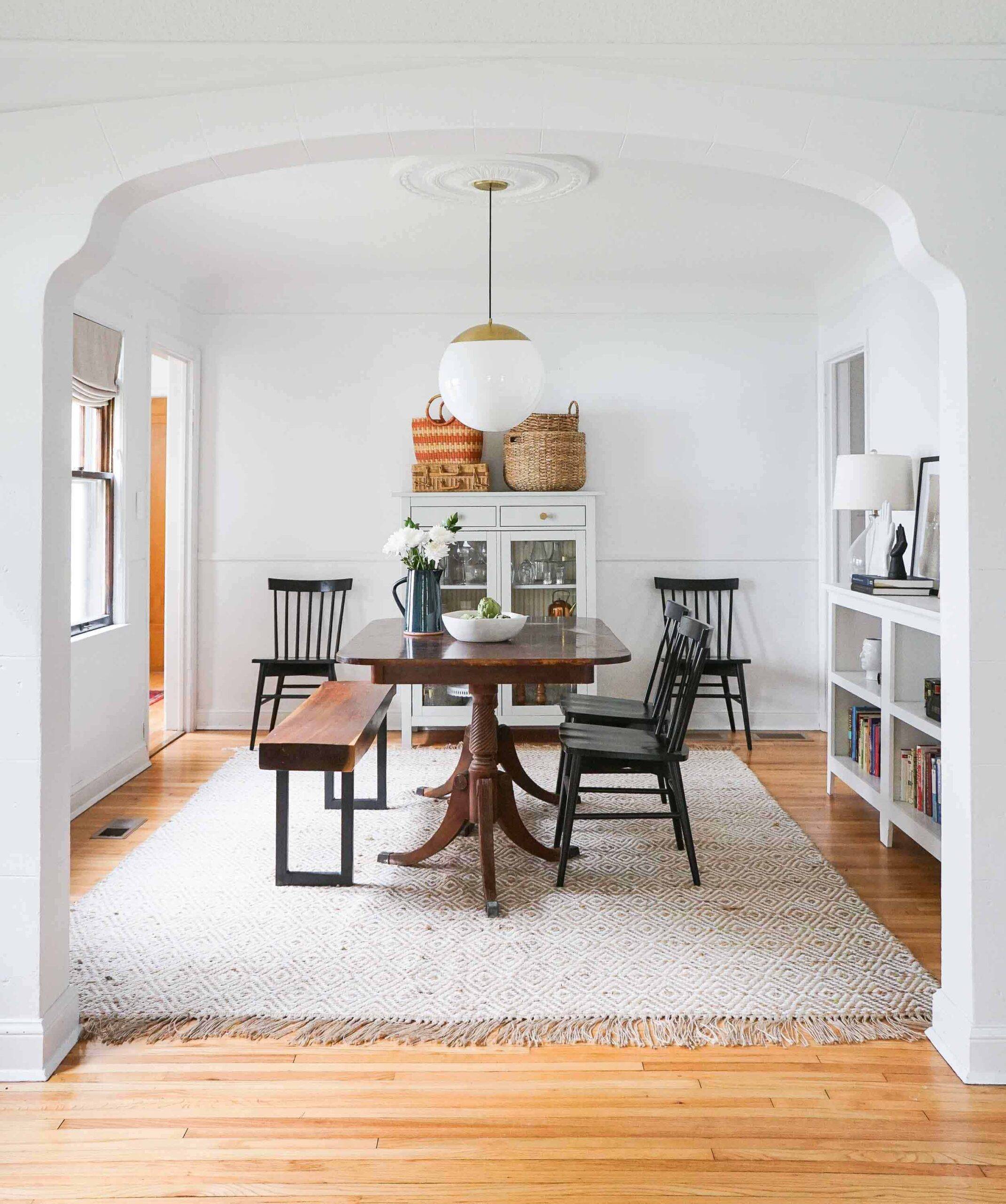 Design
The lighting fixture does much more than flood the space with light, it also complements the room's style and sets the tone. Whether it is an elegant chandelier that brings drama or a sleek pendant that matches a minimalist vibe, the lighting fixture becomes the ultimate focal point in the space.
Low-hanging fixtures emphasize the dining table and create a pleasant conversational area. A chandelier is an eye-catching piece that is available in many different styles.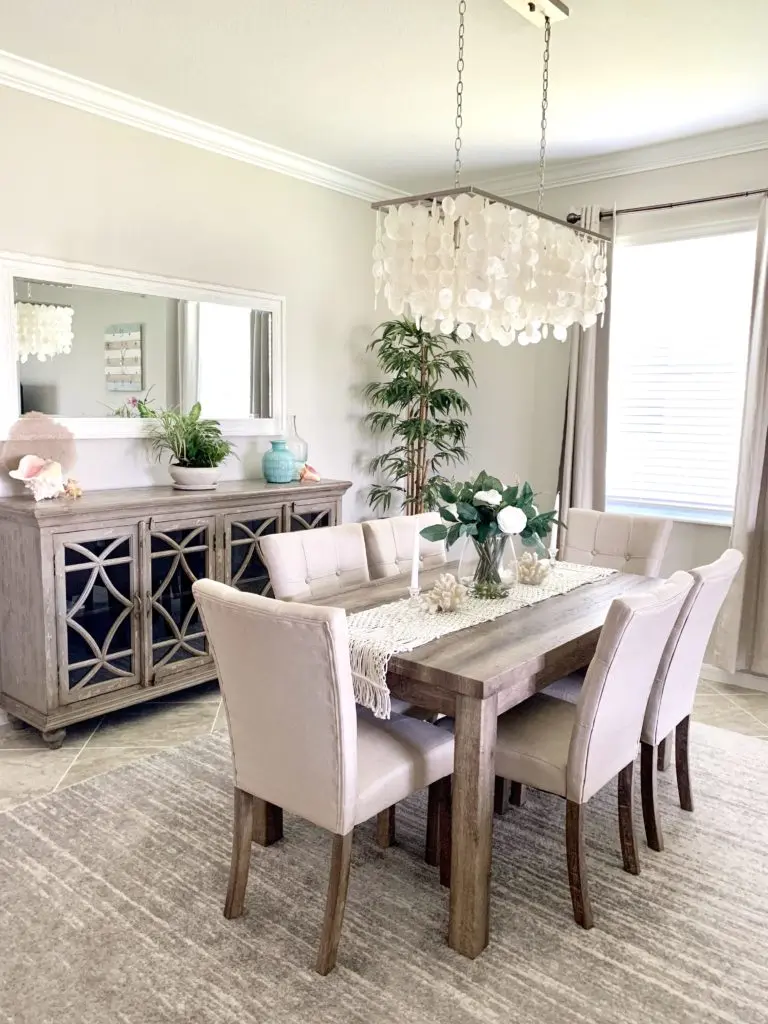 Pendants are ideal for modern and minimalist dining rooms. Go with one large pendant or experiment with three smaller ones to make a bold statement. 
Don't forget that a single lighting fixture might not be enough to brighten the whole dining room. Go for complementary lighting options that illuminate dark corners and create a bright and airy space. Recessed lighting and wall sconces bring additional light into the room.