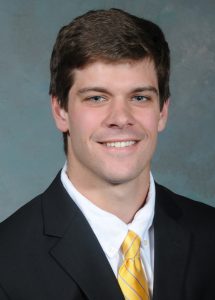 I joined Wohlsen Construction six years ago, to work as a Project Engineer 1. I was hired out of college with great aspirations but a lot to learn. Wohlsen surrounded me with a team of mentors and provided me with training and on-the-job experience to hone and broaden my skills.
In my six years, I have earned three promotions – advancing to Project Engineer 2, then to Project Manager 1 and then to my current role as a Project Manager 2. At Wohlsen, people want to see you succeed and help you along the way. That keeps you motivated and optimistic about your future.
Wohlsen has built a culture that rewards hard work and loyalty and offers a path for advancement.
When a company has been around for 100-plus years, that means it understands the industry and has a plan for long-term success.
What attracted me to Wohlsen was the opportunity to work at a company that has a small feel but delivers large-scale projects that benefit the community. The diverse portfolio of commercial construction projects we build keeps things interesting. It's exciting to be able to see and learn different methods of construction. You get opportunities here that you don't get everywhere, with the long-standing clients we have.
You're always meeting new people and expanding your network. You work in different towns. It's not always the same location or type of project, which keeps things fresh.
There's just a lot of great people who work at Wohlsen as well, veterans who have been here for a dozen years or more. They've built a strong culture and maintained it, and I'm proud to be a part of it.