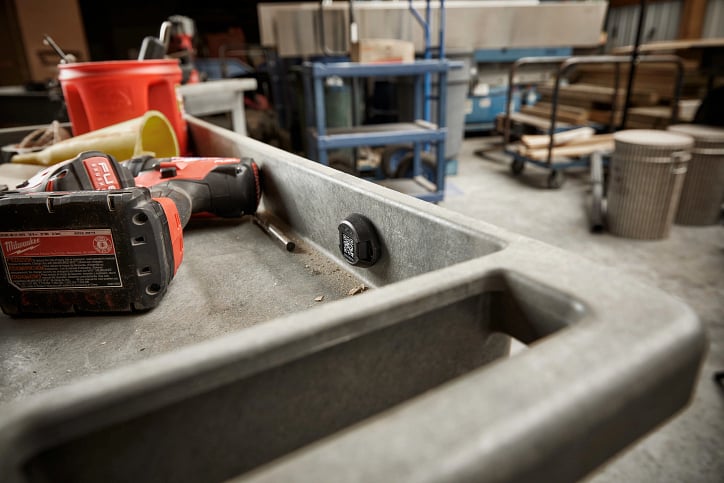 Construction projects are costly undertakings.
CBRE's 2022 Construction Cost Index saw construction costs rising by 14.1% year-over-year as labor and material costs simultaneously continued to rise. The industry, CBRE notes, faces numerous labor challenges historically due to a smaller talent pool in the aftermath of the Great Recession, an aging workforce (one in five workers is currently older than 55) and strong competition from other industries like logistics.
In their Q1 2023 U.S. Construction Market Trends summary, CBRE reported that the construction labor force contracted slightly for the second consecutive year (-3.0%) as "finding skilled labor continues to remain a major challenge for all aspects of the industry." Construction labor remains expensive—the construction labor index up 4.8% compared to the previous year, expected to rise due to upward pressures of inflation.
What's more, while commercial construction was up by 8.7% (CBRE), backlogs remained steady and contractor confidence was down, according to data by Associated Builders and Contractors (ABC).
Global studies (1, 4, 6) show that cost of quality in the industry remains a moving target. What's more, unfamiliarity and passive attitude toward quality led to higher failure costs amounting to over 12% of the total project cost (6). Applying a model based on the concepts of "constructability" and value engineering is therefore proposed to contribute to time and cost savings while improving the required quality of materials and work in both high-rise projects (2) and infrastructure projects (5). 
With projects typically involving 24 subcontractors on average (3) and construction overruns averaging 15% to 25% nationwide with lenders recommending a 20% contingency, the job of a construction manager and a strong construction project management plan with proper delegation and accountability are mission critical.
Fragmented processes and poor communication in the construction industry, studies demonstrate, have been a real problem. Poor material management is among the top 7 causes of construction overruns. While studies indicate that materials and subcontracted work account for 63.69% and 74.6% of the value of renovation and new construction work, respectively, labor utilization remains important factor to optimize for better handoffs and orchestration between diverse construction professionals to join otherwise disjointed processes.
As a driver to this point, our focus in this article is: Why feeding inventory into a project workflow can drive better project outcomes toward greater profitability for owners.
Jump Ahead:
Construction Interoperability: What Is It, Why Does It Matter?
Interoperability is a term that refers to the "ability" of the "system" (or the organization, company, or tools they use) to "work with or use parts of equipment of another system."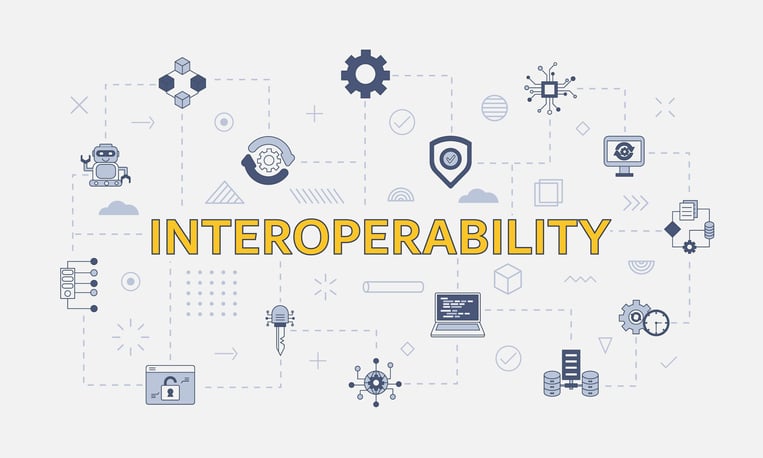 If we think of construction projects as systems with various moving parts and checkpoints, then aiming to build construction interoperability—e.g., between teams and the systems, programs, apps, tools they use—is a critical factor in establishing the degree to which a project smoothly operates.
Examples of how construction companies and manufacturers can work together to build interoperability include:  
Standardization between hardware and software companies use.
Building digital twin models to better reflect system-wide reporting.
Standardization of processes like change orders.
Industrializing construction processes.
What Is the Role of Inventory Control in Project Management

?

Inventory plays an important role in project management to help, for example:
Ensure onsite teams have what they need to get the job done

—from materials to tools and equipment; consumables like screws, bolts, and other fasteners, ropes, tarps, fuels, etc. to on-demand power and site lighting.

Better predict stocking needs and acquire

safety stock

to prevent

stockouts.
Just as auto manufacturers rely on lean manufacturing principles and consumer brands like Apple rely on inventory strategies to minimize waste and ensure product is where it's needed when it's needed for customers, construction companies rely on an uninterrupted flow of inventory to jobs.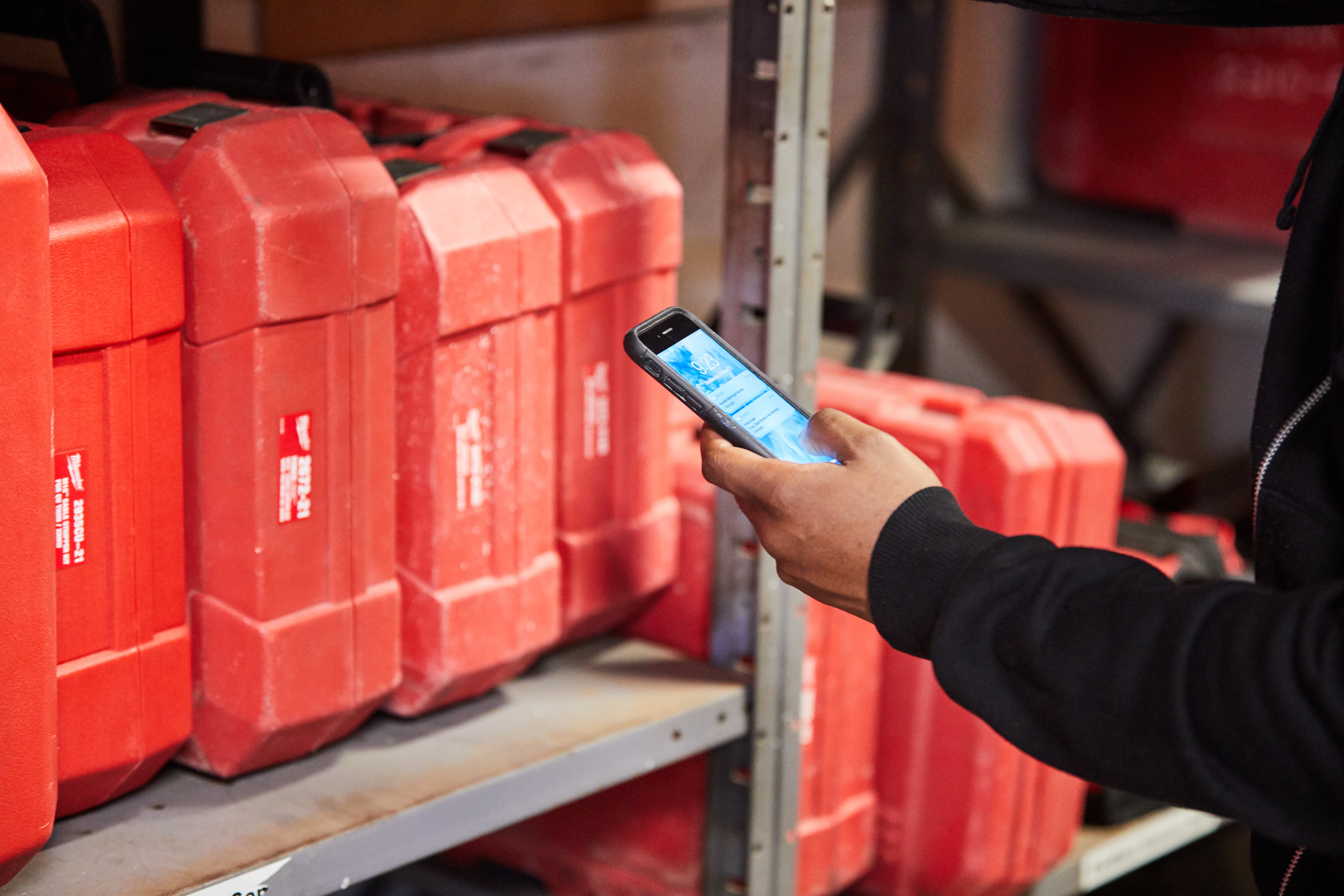 When that flow is not seamless, companies can expect workers waiting around for materials and the tools and equipment they need to do work, project progress screeching to a halt with costly construction downtime. Furthermore, when mismanagement/miscommunication leads to lack of power to the job, or poor maintenance leads to equipment breakdowns, downtime compounds, companies taking a bigger hit with each idle moment.
The good news, inventory control can help avoid non-productive idle time, resulting in a "10-12% reduction in labor cost."
Benefits of Inventory Management
Real-time visibility to inventory levels to better schedule and plan workflows onsite.
Improvements in organization help streamline processes in shipping and receiving, syncing physical and digital inventory to better track their movements to and from the job.
Tie in with job costing to help with project accounting across companies' operations and streamline equipment rentals for better profitability and ongoing maintenance.
Predictive maintenance to prevent unexpected equipment breakdowns, increase longevity of assets, and maximize equipment uptime on jobsites for optimal productivity.
Clear, benchmarkable KPIs to improve processes over time.
With solutions providers like Milwaukee®, companies can take advantage of jobsite-rated tracking solutions as well as connected smart power tools that offer built-in tracking and security as well as smart controls for reliable repeatability in application-specific settings (and quality control). As well, these tools offer reporting opportunities to pull utilization data that drives smarter insights and facilitates the seamless management of inventory over the product lifecycle.

 
Project Management and
Inventory Management Examples

: Synchronization Opportunities

So, how might you feed your tool team's inventory processes into a project management workflow?

Here are some opportunities to explore:
Direct Integrations – prebuilt integrations that exist with leading construction project management software providers and your tool team's preferred inventory system can be set up pretty easily without getting your IT or technical team involved by following documentation these providers prepare. These types of integrations allow you to set up a clear flow of information from one platform to another (and eliminating duplicate data entry) with out-of-the-box functionality varying depending on the integration. The one that exists between PROCORE® and ONE-KEY™, for example, allows for the importing of projects and people from Procore into One-Key, as well as synchronization of One-Key tool transfers and

transfer reports.

 This offers project managers, orchestrating projects through Procore, a seamless flow of inventory-related transfer activity from the tool team using One-Key, which may be helpful to building an

inventory project management report

.
Integration Platform as a Service (IPaaS) – An IPaaS, as HubSpot defines, is "a platform that connects otherwise disjointed systems to deliver a unified solution to customers […and] acts as a conduit for communication between multiple systems, allowing for integration and data sharing." The advantage of IPaaS solutions for construction companies with large tech stacks is integrating these otherwise disjointed systems more seamlessly in one fell swoop as opposed to piecemealing them together gradually.
Software/Data & Integration Pilot Programs – Companies like Milwaukee Tool offer leading-edge technology partnerships and the opportunity to participate in cutting-edge developments and have a voice in improving our products and the industry.
Open APIs – If you have a construction technologist, IT, or software engineering team inhouse, Open APIs empower these individuals to custom build integrations that don't already exist more quickly, which may be helpful to offer a faster ramp-up time for connecting systems than would otherwise be possible in cases where some providers may have to scope out custom solutions.
Multi-Device Management (MDM) – A multi-device management system (aka: MDM) is a tool used by IT teams to manage enterprise hardware/software networks and can be helpful, for example, to shut down devices on the network in cybersecurity breach or ransomware
Bottom Line
The job of a construction project manager is a challenging one—managing chaotic of oftentimes dangerous work onsite—just as a construction manager's job, maintaining visibility to multiple projects and company probability is staggering.
Connecting the dots with the tool team can ensure equipment-related downtime is minimized and work progresses onsite as scheduled.
References
Abdelsalam M.E., H. Medhat M, G. (2008). Cost of quality in Dubai: An analytical case study of residential construction projects. International Journal of Project Management, 27(5), 501-511. https://doi.org/10.1016/j.ijproman.2008.07.006
Arumsari, P and Tanachi, R. (2018). Value engineering application in a high rise building (a case study in Bali). IOP Conference Series: Earth and Environmental Science, Volume 195, The 2nd International Conference on Eco Engineering Development 2018 (ICEED 2018)5–6 September 2018, Alam Sutera Tangerang, Indonesia. 2018 IOP Conf. Ser.: Earth Environ. Sci. 195 012015 https://www.researchgate.net/publication/329658476_Value_engineering_application_in_a_high_rise_building_a_case_study_in_Bali 
Emrath, Ph.D., P. (2020). Average new home uses 24 different subcontractors. [Special issue]. National Association of Home Builders. https://www.nahb.org/-/media/NAHB/news-and-economics/docs/housing-economics-plus/special-studies/2020/special-study-average-new-home-uses-24-different-subcontractors.pdf
Hassen Al-Tmeemy, S., Hamzah Abdul- Rahman, H., and Harun, Z. (2012). Contractors' perception of the use of costs of quality system in Malaysian building construction projects. International Journal of Project Management, 30(7), 827-838. https://doi.org/10.1016/j.ijproman.2011.12.001
Khaleel I, S. Al-Fadhli. (2019, 10). Value engineering and constructability assessment relating infrastructure projects [Conference presentation]. IOP Conference Series: Materials Science and Engineering, Volume 737, 4th International Conference on Buildings, Construction and Environmental Engineering 7-9 October 2019, Istanbul, Turkey. 2020 IOP Conf. Ser.: Sci. Eng. 737, 012040. https://www.researchgate.net/publication/339748439_Value_Engineering_and_Constructability_Assessment_Relating_Infrastructure_Projects