Do you know what bean boots are?
If not, let's find out first about them so then you can make a judicious decision for your feet…..
Bean boots were manufactured first by L.L. Beans in 1911 and they were an immediate success. They were initially named as Maine Hunting Boots and then referred to as bean boots after the name of its creator.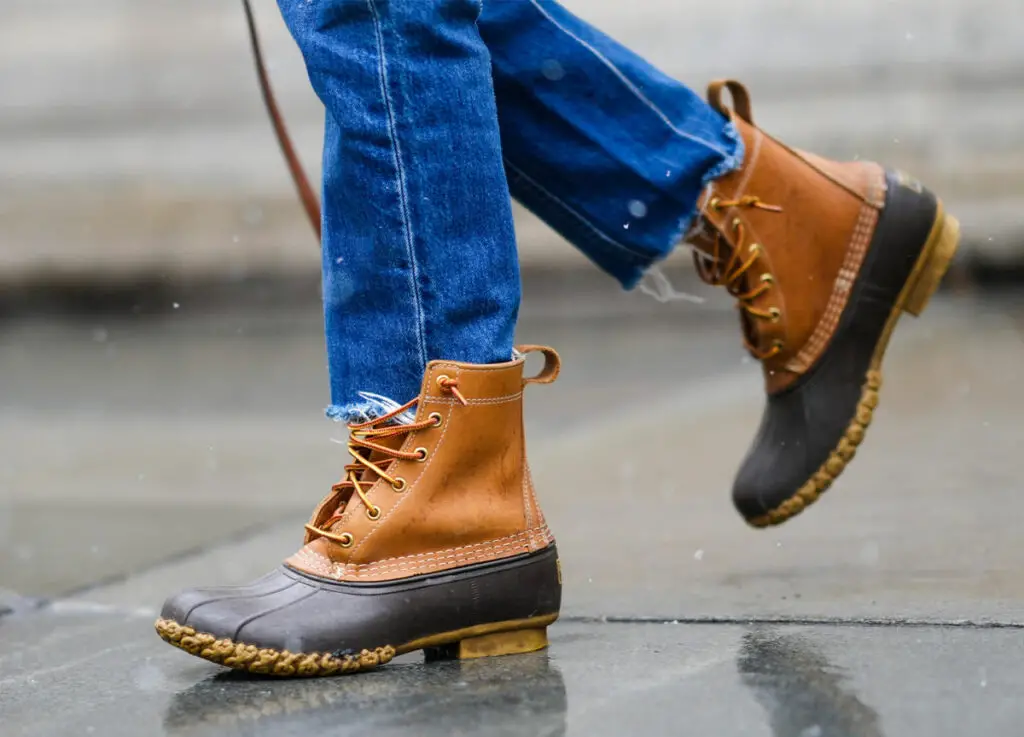 Bean boots are originally duck boots that are water resistant in nature. That said, they are not waterproof all together. They have rubber outsoles and leather uppers and they come in insulated and non insulated varieties.
Now it's completely up to you and the weather conditions you live in that you should get insulated or uninsulated bean boots.
Insulated bean boots will only be needed if you encounter snow and have freezing temperatures around because that's when the thinsulate layer is gonna offer you the needed warmth from within the boots, cutting off the outside cold.
Let's learn more about bean boots and then decide what's the best for you; insulated bean boots or the regular ones!
Are bean boots meant for snow?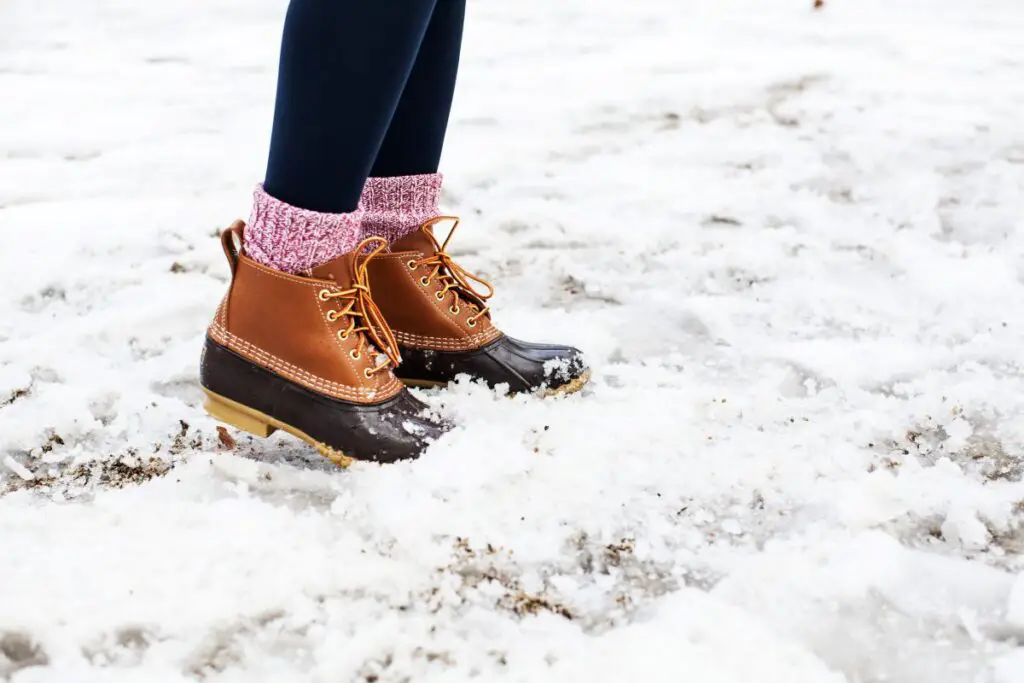 The classic bean boots do not have a thinsulate layer within and are not meant for the snow. They also lack the traction needed to walk in snow as many reviews claim that the classic bean boots were very slippery in snow and the customers had a bad experience with walking in them on snow. 
But things are not the same with the shearling lined bean boots which have a thinsulate layer and the fleece lining is soft and fluffy and warm enough to save your feet from the freezing temperatures.
How are bean boots constructed?
L.L. Bean boots, as I have mentioned before, have come into existence in the year 1911 and became a huge success right from the start. They were worn by the elite class, but with time they became much more affordable and are now worn by the commons as well. 
Coming to the construction of the boots, they are made with rubber outsoles (the ones used in the making of rain boots) and the flexible leather uppers are sewn with threads to the outsoles. They have a sealed tongue that's a plus point.
Difference between insulated and uninsulated bean boots
Size difference between insulated and uninsulated bean boots:
This is the most crucial thing to know before you decide on which bean boots you should purchase. For instance, uninsulated bean boots will fit true to size just as your normal boot sizing. However this is not the case with insulated bean boots.
This is because the fleece lining or the GoreTex lining takes up much of the space inside the boots. For this reason a size 10 insulated and uninsulated bean boot will fit you differently. While the size 10 uninsulated bean boot will fit true to your size, the insulated ones will feel very tight.
So, if you are size 9D in uninsulated bean boots, plan to buy the GoreTex thinsulate bean boots, for size 10EE. If you plan to buy the thinsulate bean boots, go for size 10D.
All in all for insulated bean boots just size up without a second thought or else it will end up finding very tight and narrow!
Which insulated bean boots are the warmest?
The insulated bean boots come in 3 different versions, namely, the thinsulate lining bean boots that are sufficiently warm and cosy for freezing temperatures.
The GoreTex/thinsulate bean boots that have the same fleece lining and warmth as the thinsulate one with an addition of the liner that keeps feet dry all day by soaking in the moisture, and the shearling lined insulated boots that are the warmest and the cosiest ones. 
Do you need insulated bean boots?
After learning about all the types of bean boots, I have come to the conclusion that insulated bean boots are only necessary if you live in very cold regions like Ontario, Minnesota, etc. And have temperatures that run below zero degrees. 
If you need them just for a little walk, you can do really well with some thick woollen socks and a pair of uninsulated bean boots. But if you need them for your regular work that's mostly outside, you definitely need the insulated versions.
And that's a wrap!
For a person like me, I always prefer the insulated boots just for the simple reason that they keep my warm much warmer than wearing some woollen socks with the uninsulated boots.
Always remember, the insulated bean boots also have a thicker leather upper than the uninsulated bean boots and overall, they are just made especially for the winters and why not take the benefit of them if you have the budget!
I hope I could help you with your confusion on bean boots, and if so do stay tuned to the site for more informative articles like this.
Till then, take care, keep walking and have a great day ahead!