Tropical decor is a popular design style that brings a relaxed, beachy feel to any space. This decor style is inspired by the leafy flora and fauna found in tropical areas worldwide, including the Caribbean, Hawaii, and Southeast Asia.
This style is characterized by vibrant colors, lush foliage, and natural materials. Whether you live in a tropical paradise or want to bring a touch of the tropics into your home, tropical decor is an ideal way to create a relaxing and inviting atmosphere. We'll take you through the key elements of this style and provide tips for incorporating tropical decor ideas into your own space.
Materials For Implementing Tropical Decor
One of the critical elements of tropical decor is the use of natural materials. Bamboo, rattan, and wicker are popular choices for furniture and accessories, while wood and stone are often used for flooring and accent walls. These materials give a warm and organic feel to the space, and work well with the bright colors and bold patterns that are also characteristic of tropical decor.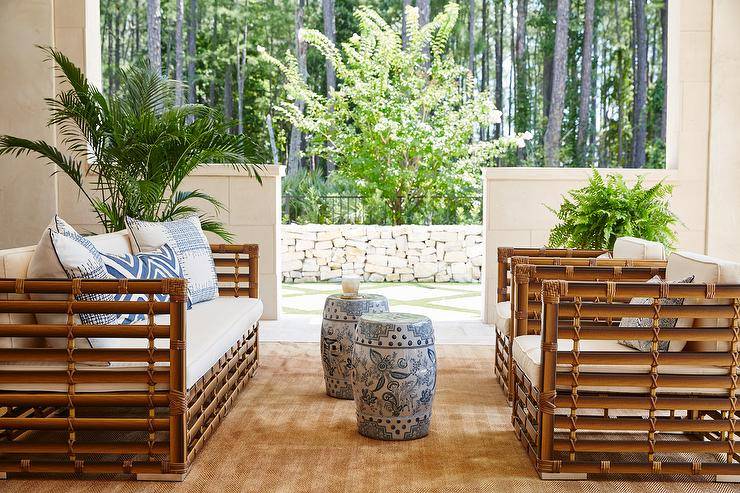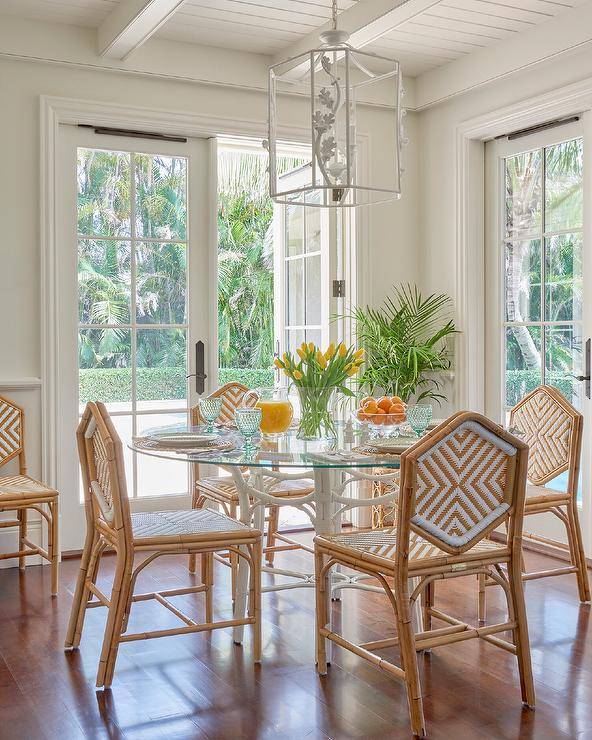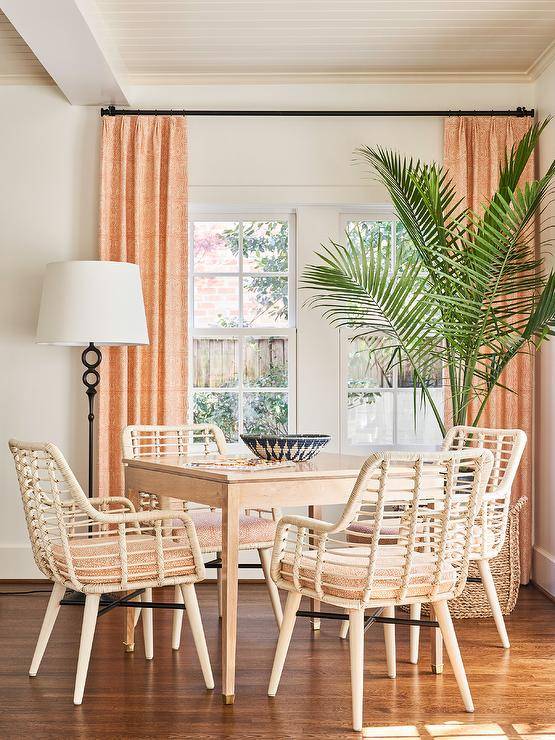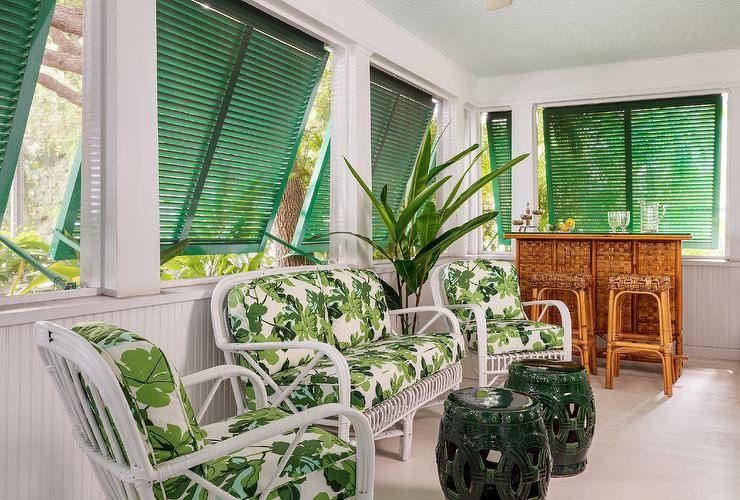 Choosing Your Colors
Speaking of colors, tropical decor is all about embracing the vibrant hues found in nature. Think bright blues, greens, yellows, and pinks, as well as earthy tones like brown and beige. These colors can be incorporated through wall paint, textiles, or accessories and can be mixed and matched to create a playful and lively atmosphere.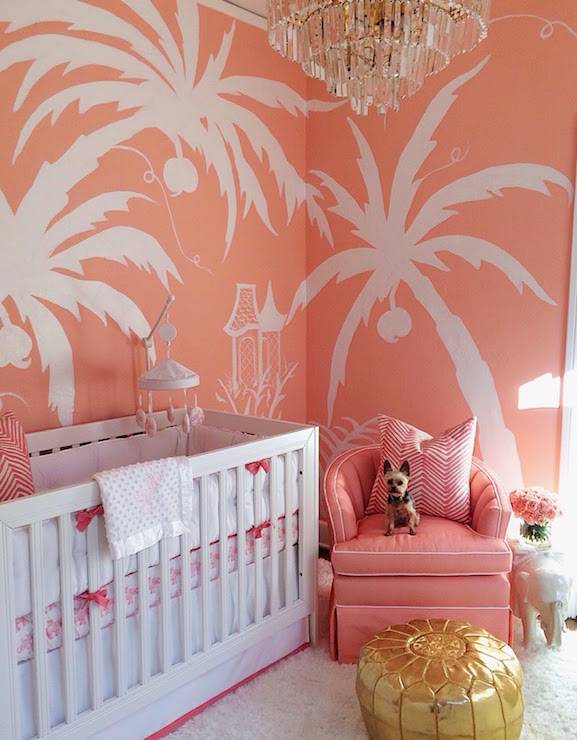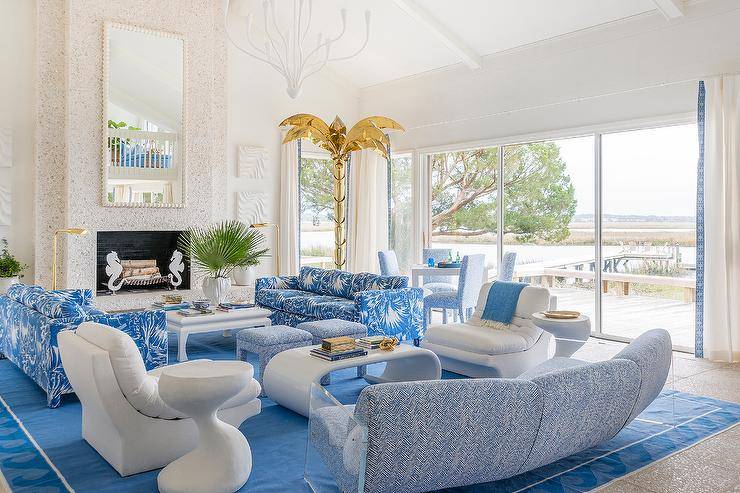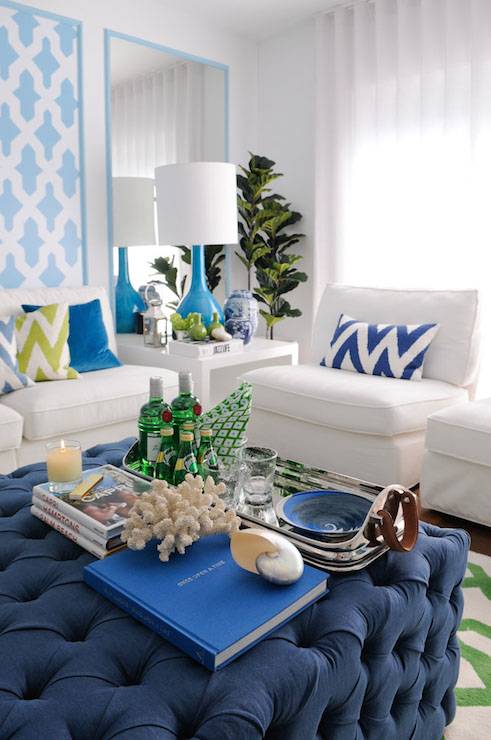 Plants & Greenery
Another important aspect of tropical decor is the use of plants. Large, leafy plants like palms or ferns are a staple and can be used as statement pieces in the room. Smaller plants like succulents and tropical flowers can also be used to add pops of color and texture.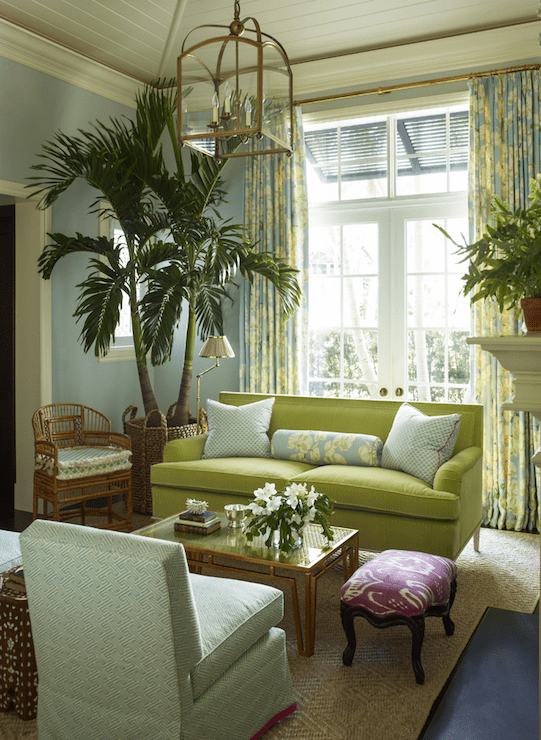 Not only do plants add to the overall aesthetic of the space, but they also improve air quality and promote a sense of calm and relaxation.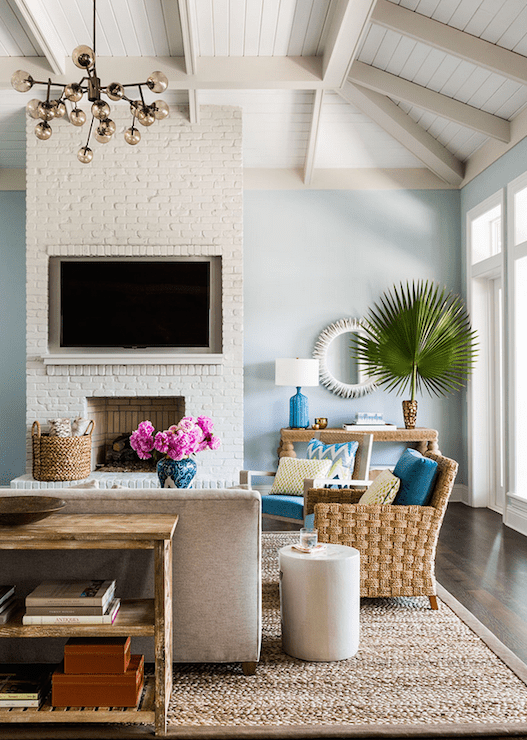 Furniture and Accessories
Regarding furniture, tropical decor is all about creating a comfortable and inviting atmosphere. Soft, plush seating like sofas and armchairs are ideal and can be covered in colorful and patterned fabrics. Throw pillows and blankets can also be used to add extra coziness and texture.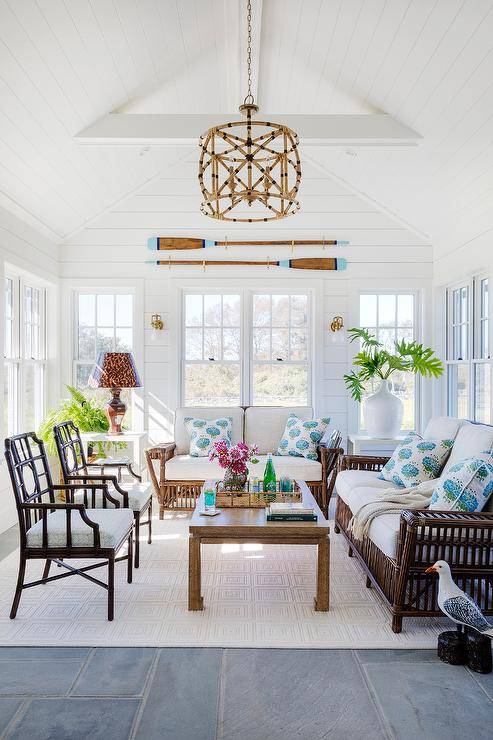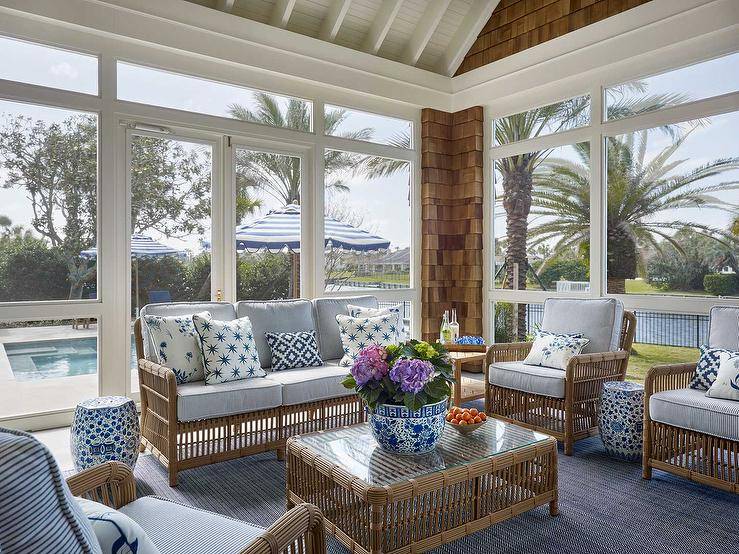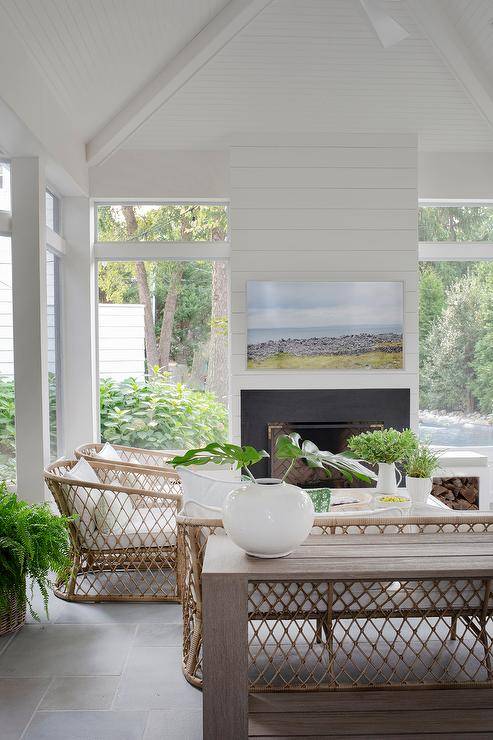 In terms of accessories, there are many options for creating a tropical vibe. Decorative objects like seashells, coral, and driftwood can be displayed on shelves or tables, while artwork featuring tropical scenes or motifs can be hung on the walls. Lighting is also important and can be achieved through the use of natural materials like rattan or paper or through fixtures in bright colors and bold patterns.
Tropical Wallpaper
One of the surest ways to add a touch of the tropics to any room is to incorporate tropical wallpaper. Decorating with tropical wallpaper is an excellent way to bring a touch of the exotic into your home. With their bold colors and vibrant patterns, tropical wallpapers can transform any room into a paradise retreat. Here are some tips for using tropical wallpaper in your home decor: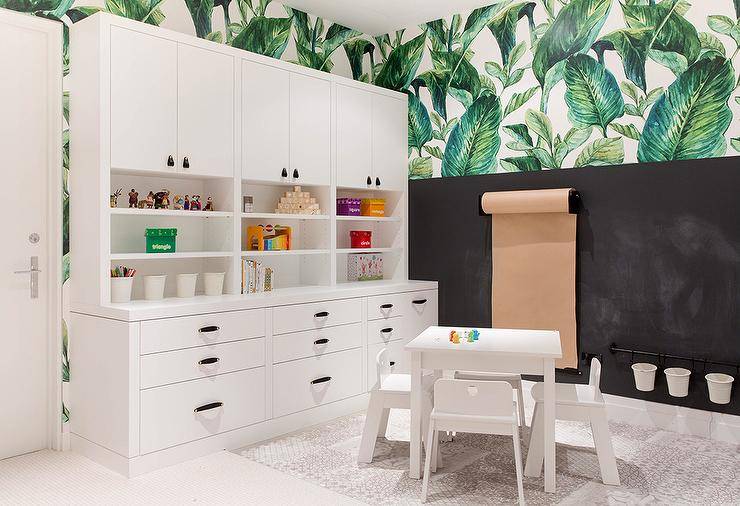 Quick Decorating Tips for the Tropical Design Style
Use natural materials such as bamboo, wood, and rattan.
Incorporate tropical plants and flowers like palm trees, orchids, and hibiscus.
Choose vibrant colors like turquoise, coral, and yellow.
Add tropical patterns to fabrics and accessories like pillows and curtains.
Use decorative elements such as seashells, driftwood, and coral to enhance the tropical theme.
Use textured wall coverings like grasscloth or woven wallpapers.
Use lighting to create a warm and inviting ambiance, such as string lights or lanterns.
Consider adding a water feature like a fountain or fish tank to bring in the soothing sound of water.
Keep the overall design cohesive by using a consistent color palette and theme throughout the space.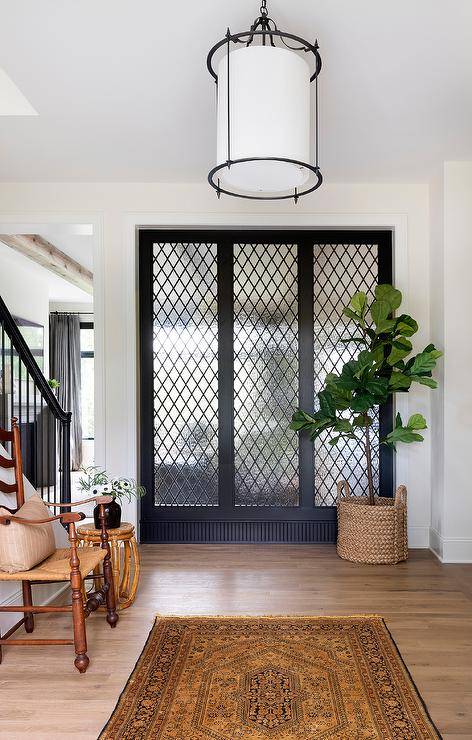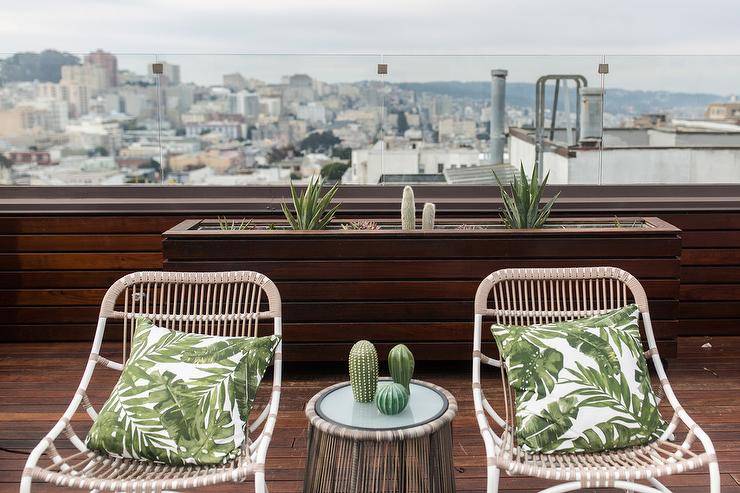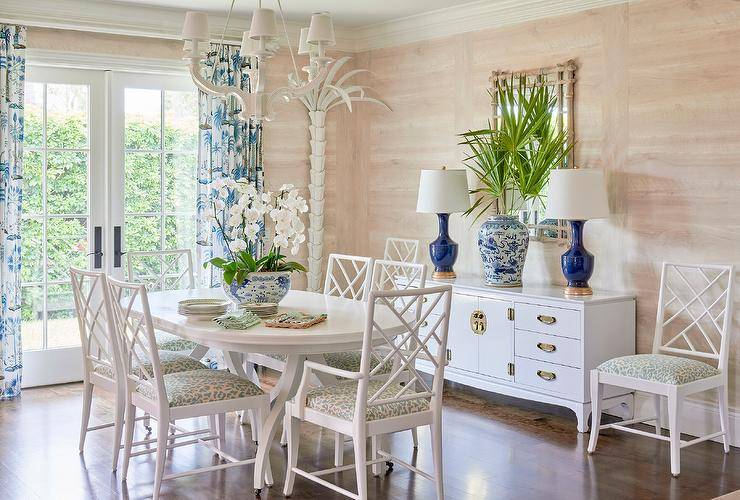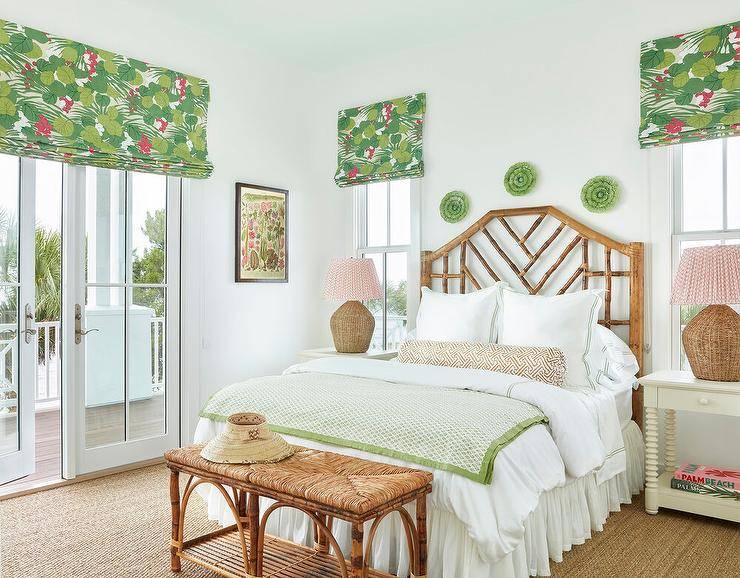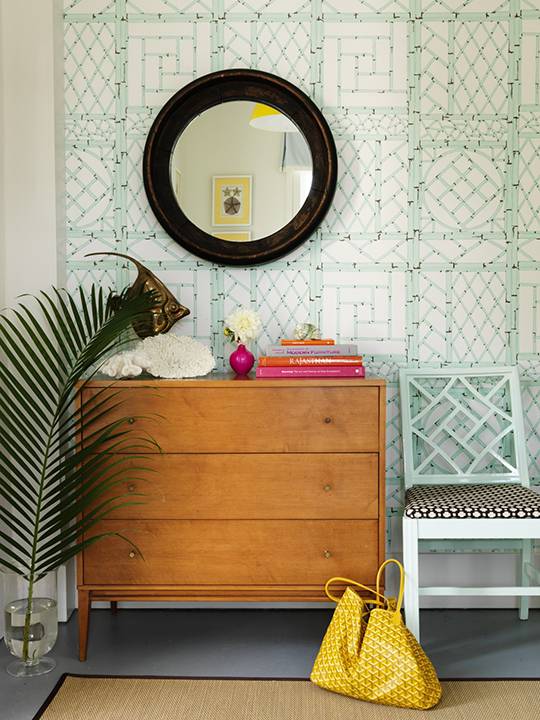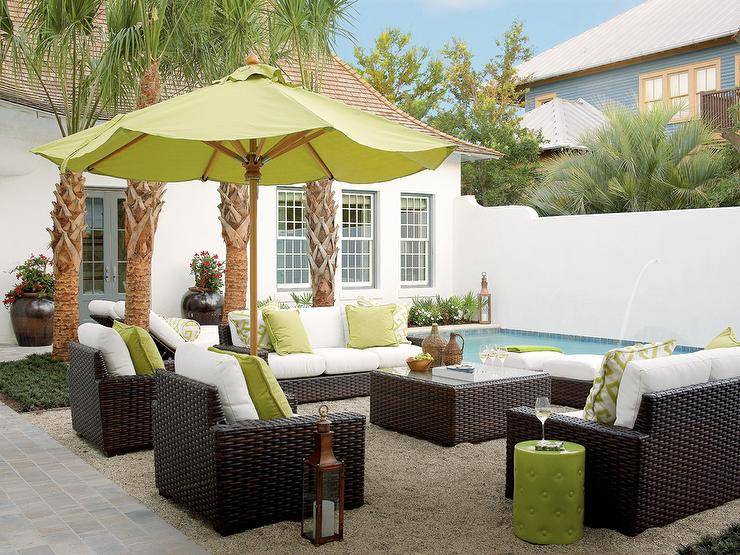 When designing a tropical-inspired space, it's important to keep the overall aesthetic cohesive and balanced. Too many colors or patterns can overwhelm the eye, while too much clutter can detract from the relaxing vibe. By using a mix of natural materials, bold colors, and lush greenery, it's easy to create a space that feels both stylish and calming.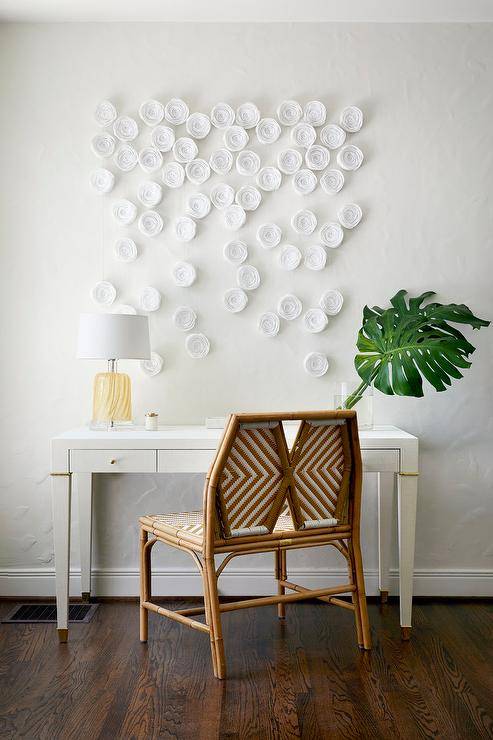 Tropical decor is a fun and vibrant design style that can be incorporated into any home. By embracing natural materials, bold colors, and lush greenery, it's possible to create a relaxing and inviting space that feels like a tropical getaway. Whether you're looking to create a beachy bedroom, a breezy living room, or a relaxing outdoor oasis, there are many ways to incorporate tropical decor into your home.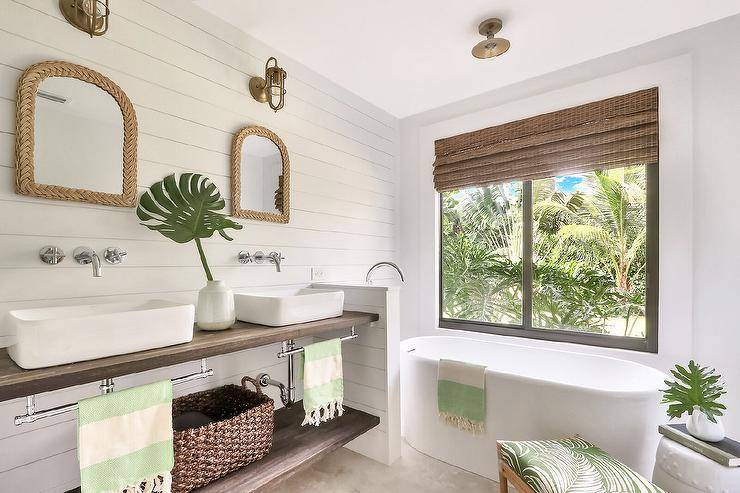 Frequently Asked Questions (FAQs)
What are some key elements of tropical style decor?
Tropical decor often includes natural materials such as bamboo, rattan, and wood, as well as brightly colored accents and tropical prints.
What colors are commonly used in tropical style decor?
Colors commonly used in this design style include bright and bold shades such as turquoise, coral, yellow, and green.
How can I incorporate this decor without going overboard?
One way to incorporate tropical decor without going overboard is to choose a few key pieces, such as a tropical print rug or accent pillows, rather than overwhelming the space with too many tropical elements.
Can tropical decor work in a small space?
Yes, tropical decor ideas can work in a small space by incorporating smaller items such as tropical plants, accent pieces, and artwork.
What are some popular tropical plants to incorporate in decor?
Popular tropical plants include palm trees, monstera plants, birds of paradise, and hibiscus. These plants can add a vibrant and tropical feel to any space.